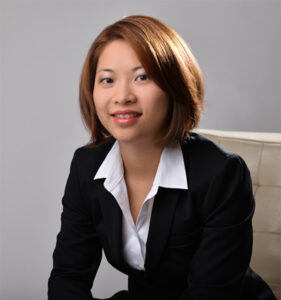 I advise and represent the interests of individuals, small and medium-sized companies in all areas of German civil law and commercial law as well as immigration law. I take the time to fully understand the legal problems and economic desires of my clients, so that I can efficiently assist you and stand up for your individual needs.
I am admitted to the bar in Germany and a member of the Berlin Chamber of Lawyers. So I may plead at all German courts, except the Federal Court of Justice (Bundesgerichtshof). This restriction, however, does not apply to criminal cases, nor to lawsuits in courts of other German court systems (labour courts, administrative courts, tax courts, social courts) and the EU court system.
Areas of practice:
– Business law (Commercial law, Cooperate law)
– Tax law
– Immigration law
Languages: German, English and Vietnamese
In order to provide top quality legal services, I regularly attend training seminars in commercial and corporate law, tax law.
I am a member of the Berlin Lawyer´s Association (Berliner Anwaltverein e.V.) and the Syndicate on Immigration and Asylum Law of the German Lawyers' Association (DAV e.V.).